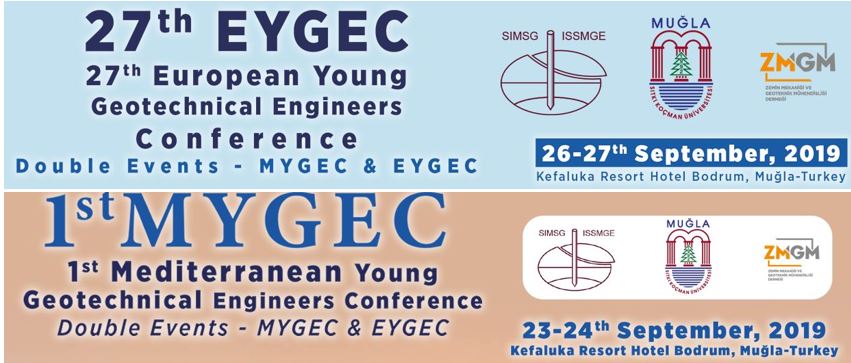 27ª Conferencia Europea de Jóvenes Ingenieros Geotécnicos (EYGEC)
1er Congreso Mediterráneo de Jóvenes Ingenieros
Bodrum (Turquía), septiembre 2019
Bearing capacity: correction factors in soil and in rock mechanics. Ana Teresa Santos de Alencar.
Socket roughness effect on side shear resistance prediction of rock-socketed piles. José Gregorio Gutiérrez Chacón.
---
26ª Conferencia Europea de Jóvenes Ingenieros Geotécnicos (EYGEC)
Graz (Austria), 11-14 de septiembre 2018
Finite Element Analyses for fracture assessment of rocks through an energetic approach: application of the SED criterion. Jon Justo, Jorge Castro y Césa Sagaseta
Feasibility of using olive biomass bottom ash in the sub-bases of roads and rural paths. Manuel Cabrera, C. Rosales y Francisco Agrela.
---